Monday, March 7
I woke up in a hotel bed in Bloomington, Indiana.  I had one purpose for my stop-through there: to begin filling the holes in the information I had gathered on recordings of Negro Spirituals.  At this point, I've identified more than 4,000 entries that met my criteria for the project, but quite a few are missing data that I believe are critical to making the results useful to the singers and voice teachers I hope to inform.
Although a very early start would have given me more time to study, I decided not to push it since I was still tired from the MLA conference I'd just attended.  Still, I was pulling into the parking lot a block away from the School of Music at the Indiana University at around 11:15.  (Two things here: one, the students seem unconcerned about the potential of being run over by a person unfamiliar with their surroundings–a dangerous attitude in my opinion; two, parking fees are exorbitant, really exorbitant.)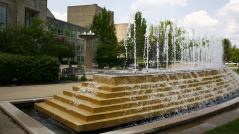 The head of the Cook Music Library was kind enough to not only help me get settled at a station with a turntable (again, the two-in-one computer would come into use, this time to play/copy CDs), but he made arrangements on my behalf with the Circulation staff to pull the many LPs and CDs I wanted to examine.  The recordings are not open access, so it was slow going but definitely not a waste of time.
I stayed until nearly 10 p.m.,  got my rental and found the place where I could buy a temp parking permit for day 2.  Wish I'd asked about it sooner and saved myself some money.
Tuesday, March 8
Got the same start Tuesday morning as I had on Monday except for taking the time to check out of the hotel room.  Picked up breakfast to go–someday someone must explain to me why it's a good idea to serve a paying customer burnt bacon–and drove the short distance to my second destination.
IU's Archives of African American Music and Culture is  clearly focused on popular music, but they hold enough concert music to make it worthwhile to visit.  The curator had a guest lecturer coming that afternoon, but she was still kind enough to sit down with me and talk about my project so she could recommend various resources that might be helpful to me.  The staff then pulled the recordings–including a former student's first commercial recording that was not widely available–I requested and gave me full access to them.  I wish I'd been able to accept a dinner invitation from an IU music librarian, but I had a long drive back to Grinnell to look forward to, and they were calling for rain that evening.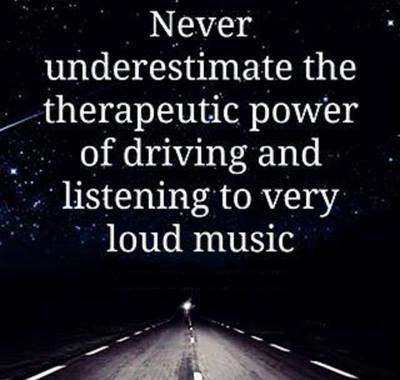 The forecast was correct.  The stretch run from Peoria to Grinnell was rainy–sometimes blindingly so–windy and cold (but thankfully not snowy).  I finally reached the rental car drop-off just before midnight.  By the time I transferred luggage and other belongings back to RB and returned the rental's keys, it was well after midnight.
Believe it or not, I was at work at 8:15 that Wednesday morning.
The drive from Bloomington to Grinnell took me about the same amount of time as that from Grinnell to Cincinnati because I spent a couple of hours driving on state roads at the beginning and in heavy rains and strong winds at the end, compared to the other route made in sunny weather and all on interstate highways. The music really helped me concentrate and stay on the task at hand.