First of all, let me say that the weather was gorgeous!  I'd been looking at the forecast all week, but I've been in the Midwest long enough now to not completely trust it to match up with reality.  The reality, as it worked out, was even warmer than I expected for Memorial Day weekend, almost like the weather I'd expect at home.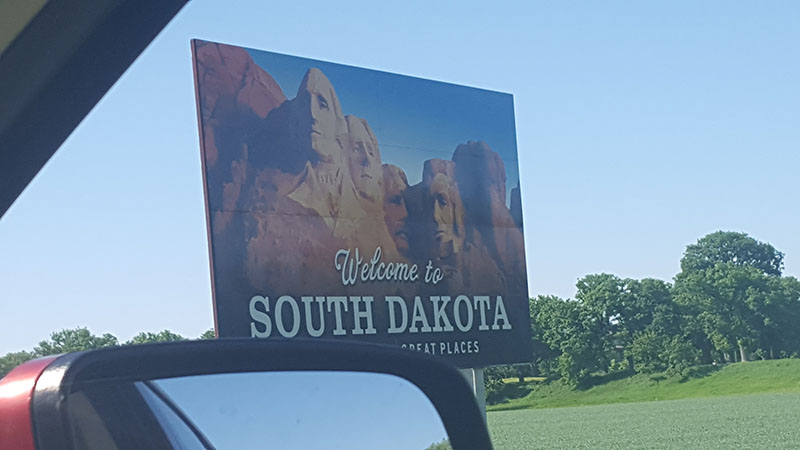 One of the things I appreciate about driving solo is that I can leave when I'm durn well ready to go and take as much sh** as I want without being concerned about handling it or paying extra for it.  I didn't say, however, there weren't potential consequences to this.  RB and I didn't hit the road until early Saturday afternoon.   The holiday weekend traffic was, unsurprisingly, rather heavy for Iowa and didn't really lighten until we reached the South Dakota side of I-29.  The timing worked because South Dakota's speed limit on the interstates were 80 miles per hour, which made the long stretches of road whiz by.
I was concerned, though, that the surprisingly warm weather (RB's temp gauge hovered around 100 degrees much of that afternoon) would affect the car's ability to maintain speeds near 90-miles-per-hour over an extended period.  But RB didn't disappoint.  She roared down the interstate like the champion she is.
Speaking of whizzing and roaring, the late departure meant that I was running behind the time I'd wanted to reach my first destination: the new Dignity sculpture.  My original thought was to arrive around 8 p.m. to see how the sunset affected the color of its metallic surface.  I didn't arrive until after 9 p.m., but I still got several great shots, including how Dignity was lighted in the evening.
This slideshow requires JavaScript.
The rest are available on my Flickr page.
I wish I trusted my skills at flying my new drone enough to have been willing to get some aerial shots, but I kept imagining the international news stories about the woman who flew her drone into the face of Dignity.
The work stands on a rise above the Missouri River at a rest stop near Chamberlain, and, even though it was just installed in 2016, I was surprised that it was still drawing quite a number of tourists during those early evening hours.  I sat there for a while just enjoying the wind and the peace of the place before I finally departed.
I'd planned to cover a lot of territory on this four-day trip.  This meant I needed to rely upon my past trip routine of adjusting my plans to fit the situation and that I wouldn't have a predetermined place to stop for the night on either Saturday or Monday nights.
I decided to drive onward to get as close to the Badlands National Park as I could so that I would as much of Sunday for sightseeing as possible.  Before long, I pretty much had the highway to myself.  RB's odometer rolled over to mark her 160,000th mile.  It only seemed appropriate that the straight and otherwise unoccupied road allowed me to record that milestone by taking a picture as she sped along.
Below is the map of my day one route.  It was a good day, and RB and I made great time.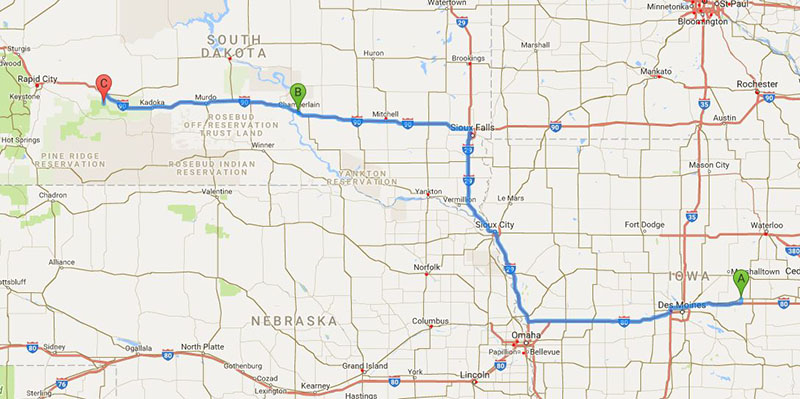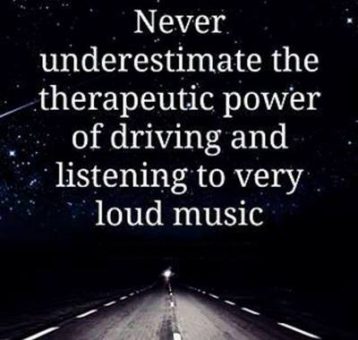 My travels wouldn't be complete without my playlist. My musical tastes are VERY broad.  I have over 15 GBs of songs covering 20th and 21st century popular music, from Ragtime to Rhythm and Blues, Reggae to Rock and Roll–even some musical theater.  The size and range wouldn't impress my younger brother, but it's enough to keep RB's windows vibrating for many, many miles.
When the trip started, I was already in the P's, so we rocked to a mix of Prince, Patti LaBelle, Paul McCartney and Wings, Parliament, Paul Simon, etc.  Then the Q's were filled with Queen and Queen Latifah.  By the time we neared the Badlands, the playlist was in the R's (Rick James, Ray Charles, Ray Stevens, and much more).