This "how many national parks can I visit in a week" trip has been on my radar for quite a while. I finally have a shot of actually doing it!
The trip is now part business and part pleasure. I am scheduled to give a lecture on the development of concert spirituals during the Harlem Renaissance as part of the African American Art Song Alliance conference at University of California, Irvine. I'm also planning to put the word out about the two books that I've written in the five years since the last conference and hope I can drum up some interest in them.
After the conference, if all goes as planned, the marathon vacation begins. I have reserved a space on a boat to go whale watching in the Pacific and the usual Hollywood tour, plus I'm hoping to catch up with a couple of friends out there. I plan to visit Death Valley National Park on the drive in–yes, indeed, the Silver Bullet (SB) is all checked out and ready to go–and start my return via Joshua Tree NP and the Grand Canyon Skywalk.
From there, I want to hit the four Utah and three Colorado national parks I missed on previous trips, so that's Bryce Canyon NP, Capitol Reef NP, Canyonlands NP, Arches NP in Utah and a stop at the Four Corners Monument Navajo Tribal Park, which has re-opened to the public with the reduction in COVID-19 outbreaks. The Colorado parks are: Black Canyon of the Gunnison NP, Great Sand Dunes NP, and Mesa Verde NP. I've previously visited Zion in Utah and Rocky Mountain in Colorado, so I will skip them this time through.
As usual, I will take a picture every time I cross the Great Continental Divide. Based on the map, it looks like I cross it only once heading out and once returning.
At some point along the way, I am scheduled to be one of three recipients of the Friends of Negro Spirituals' Negro Spirituals Heritage Keepers of 2022 award. I have no idea whether my location at the time of the presentation will be somewhere that has poor Wifi reception–by that time I will hopefully be in Nebraska and T-Mobile has a state-sized absence of coverage there–so my virtual presence is questionable. I'm working on a recording of my acceptance and 15-minute presentation just in case I can't get access.
This is the anticipated return route: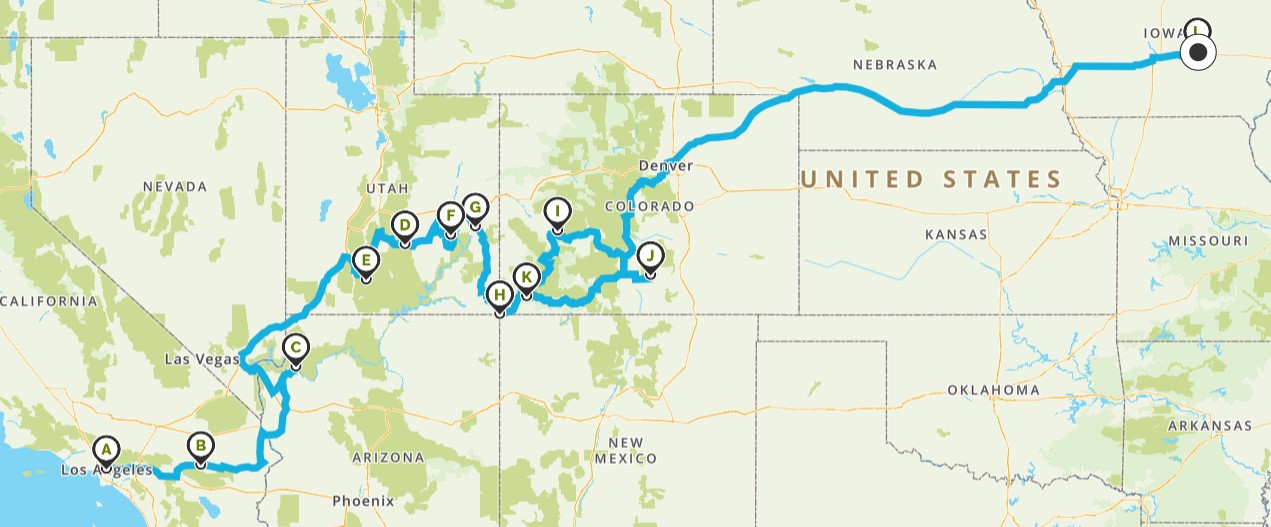 The estimated total trip distance is 4,677 miles. We'll see what the actual distance is.
Anyway, when all is said and done, I'd like to get back to the old homestead with enough time to get sufficient sleep so that I'm able to make it to work as scheduled. We'll see how that works out.
I will send posts of the trip as time allows. I want to take LOTS of pictures, so I'm taking multiple cameras and plan to have SB's camera in place, too, for videos of scenery along the way.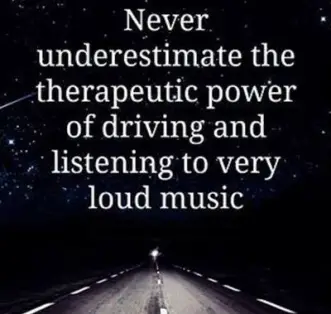 And, of course, none of my trips are complete without music. I'm added some new recordings to my Mixed Nuts playlist and created a playlist of songs that I tend to replay over and over that I will use when I need it. Just like the Mixed Nuts playlist, D'Lair's Replays covers a very wide range of music from the 20th and 21st centuries and genres run from Jazz to Bluegrass to R & B to Hip Hop. And it's all intended to either get me to sing or dance with the music.
I'm giving the replays list a test drive and am reminded that I need to make sure the cruise control is engaged while it plays. The last time I took SB on a trip like this, I discovered that she has absolutely no difficulty hitting triple digits. Fortunately, I made that discovery and dropped down to a potentially less-attention grabbing speed just before passing a radar-wielding trooper.
Anyway, please wish me a safe journey and the stamina to pull at least most of it off. Hope to see some of you in Irvine.