When I visit home, it's not unusual for me to stick close to the house for R&R. That was pretty much true this trip, too. Monday, Wednesday, and Thursday were pretty restful and quiet, much needed down time.
On Tuesday, the Fourth of July, we went to my aunt's house where the family was taking advantage of the holiday to celebrate my uncle's 80th birthday. All of their children had gathered, along with their spouses, children and grandchildren.  A lot of little faces–and not so little faces–who I didn't know.   It was great to spend the afternoon with family I haven't seen in years.
Then on Friday, Momma and I drove up to Virginia Beach, Virginia, to attend the wedding of my eldest nephew.   More family gathering to celebrate.  I don't know the young lady he married well, but I hope to get to know her better in time.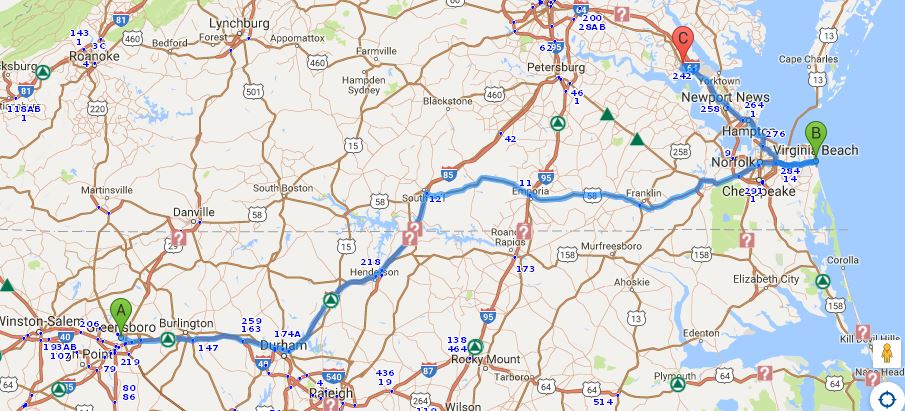 Between the rehearsal, the wedding (oh, yeah, I sang the Schubert "Ave Maria"), and staying on Friday and Saturday nights with my sister and brother-in-law's timeshare an hour away in Williamsburg, I didn't see much of Virginia Beach nor more than a glimpse of the beach.
On Sunday morning, Momma and I got back on road.  Neither of us had seen the Outer Banks of North Carolina, so instead of driving directly back to Greensboro, we headed due south.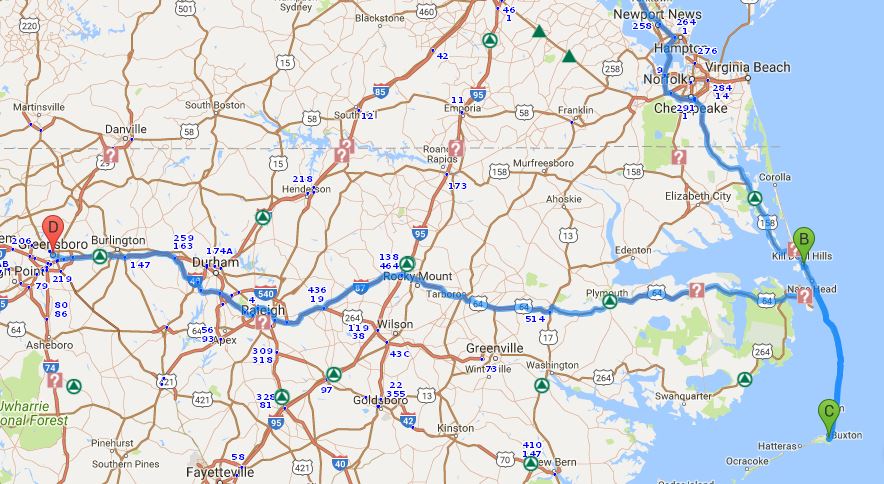 We made our way down the Carolina coast first to Kill Devil Hills and the Wright Brothers National Memorial , through Nags Head and finally down the Cape Hatteras Seashore to the Cape Hatteras Lighthouse.   It was a beautiful but warm day, and neither Momma nor I were inclined to climb either structure.  So, we drove around and took pictures of the parks.
(As usual, most of the pictures I took are available on my Flickr page.)
We headed north again to get to the highway that led back to Greensboro.  It made for a long day when we finally pulled into the driveway.
My original plan for Monday had been to run around town to get RB washed and waxed and to buy different foods to take back to Iowa with me.  Instead, I rested and prepared for the long drive back.
I left Greensboro for Iowa on Monday night.   The route set was the one I've driven many times, and I was in drive mode, which normally means best speed with minimal stops only for gas and restroom breaks.  As it worked out, between a missed direction that routed me on state roads to Cincinnati–instead of the interstate highways through Lexington and Louisville, Kentucky–and several bouts of intensely heavy rain that forced me to get off the road, the trip home was extended by several hours.
Oh, RB turned 150K.  Happy b'day, RB!!
I made it back to Grinnell just after 6 p.m. Central Time.  This was quite a trip!!  And, believe it or not, I was at my desk at work on Wednesday at 8:30 a.m.!
Save
Save