Howdy, Y'all!!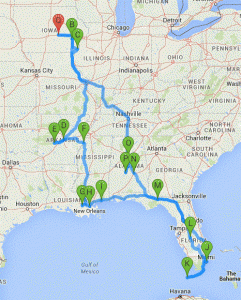 This is my first post under singin1.com, which succeeds both my Singin1 on the Road and Iowa?!? travel blogs.
My proposed route for the upcoming Southeastern United States trip almost swung widely to the west when I thought I might finally have a chance to strike The Alamo off my travel bucket list.  However, driving to San Antonio is just too wide a swing for this trip, so I'll have to try another time.
Anyway, one of my brothers shamed me into looking for an opportunity to experience the Delta Blues in its birthplace.  As a musician, I certainly should avail myself of the opportunity, but I still feel the need to protest Mississippi's "bathroom" law.  So, I settled on adding Helena, Arkansas, with its Delta Cultural Center, to the itinerary.   The town also boasts its historic Freedom Park, which was the site of a "Contraband camp"–a term used to describe freed slaves in the closing days of the Civil War.  The web site suggests that the park displays are very interesting.
This addition takes Texas and western Louisiana completely off my route and means I will have to gas up and have all my eats stocked up before I cross the border into Mississippi so I don't have to stop until I cross into Louisiana.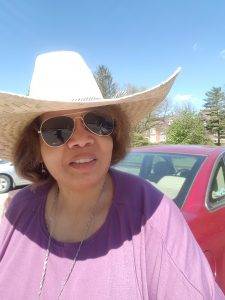 So, the map above represents the latest, and hopefully last, route change before the trip starts.  Then, of course, comes the comparison between the proposed route and the actual route I take.
I'm really looking forward to it.  Just hope the weather is mild–for the deep South, that is.
BTW, if you know of any great restaurants I should visit, please let me know. I'm hoping to get an overload of seafood and BBQ while I'm away from the Midwest, so help me out. My email is traveler@singin1.com.
Save