Utah has five national parks. I've previously visited Zion National Park, so my game plan was to try to visit the remaining four parks during this trip. However, one thing had to be taken into account. Utah is a big state in area, and the roads between the parks were not exactly direct or were they going to be interstate highways. My best hope was to reach two per day with the goal of heading to Four Corners Monument by late Friday.
My luck with weather continued to hold. That's an understatement. Even the days that started chilly enough to need a jacket warmed enough as the day progressed to allow me to shed the jacket.That morning, though, I needed to start the day wearing both my scarf and wool cap for additional protection.
As I often do, I chose a scenic route through Bryce Canyon National Park so I could get as much of park's sights as I drove along. There was a point where I got out and walked around a little at a high point where the view was extraordinary. Some of my pictures are below.
My next destination was Capitol Reef NP, which was to the northeast of Bryce Canyon. The route was again a bit indirect, heading first west before turning northeast. The journey had a bit of excitement, too. The roads run through range lands, and I found myself dodging cattle poo on the road. Because of this, I wasn't surprised when I came upon a trailer following horse riders driving cattle down the road. I got one picture, but once I reached the herd, I had to concentrate on trying to be guided through the cattle without causing an accident. Various cattle were suddenly turn towards SB, forcing me to redirect our path. Believe it or not, I had a good time evading the cows and exchanging greetings with the cowboys (people?).
Despite this, I made good time and arrived at Capitol Reef with enough time to stop by the visitor's center and drive the scenic route. I've selected a few of the many pictures I took along the way.
The rock formations are wondrous, and I allow myself plenty of time to marvel at them and to just take a breath of fresh air. Finally, I left the park and started on my way to the next day's stops.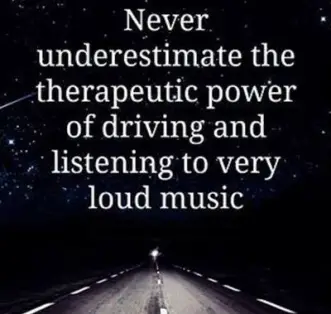 Thank goodness the gas prices have started to drop, not much but every bit helps.
I'm back to the Mixed Nuts playlist and find it fascinating to hear the wide range of popular music play as the scenery passes by.