When I first started sharing stories and pictures about my travels, I had set up the blogs on WordPress, taking advantage of their free service. However, I've noticed that the free service has been adding more and more advertising to the pages, whereas this blog–which uses WordPress to create the posts but is hosted on my own space–has no ads at all. Well, as I was importing the older images from Flickr to this site so I can take advantage of the OSMMap on my Travelogue Pictures page, I've also discovered that the posts from both old blogs can be imported to this site. I need time to figure out how to accomplish this successfully, but once done, I'll let you know they are here.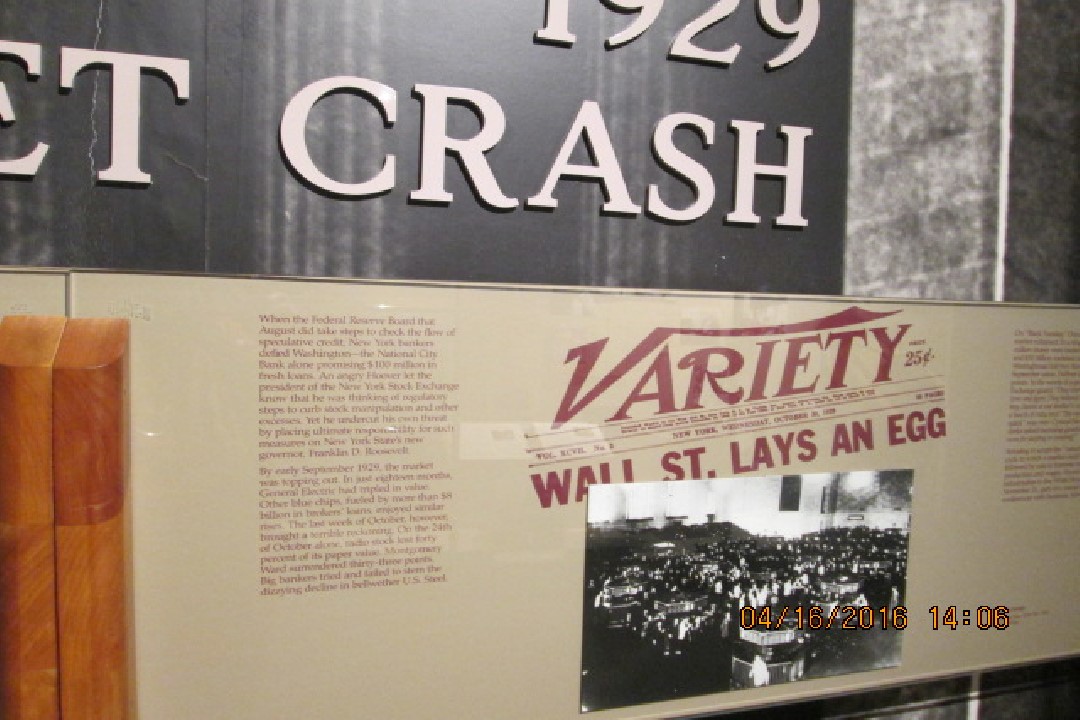 The images coming in are from the 2012 trip Momma and I took to the Shrine of the Grotto of the Redemption in West Bend, Iowa, my July 2015 trip to the National Balloon Classic in Indianola, Iowa, my 2016 drive to Moline, Illinois, where I FINALLY got to hear Earth, Wind, and Fire and Chicago in concert–and visited the Herbert Hoover Presidential Library and Effigy Mounds National Monument in Harpers Ferry, Iowa.
Speaking of Iowa, I've decided to add two one-day trips to get in sights I have missed around the state. The first heads east towards Riverside, the town that is "the future home of James T. Kirk." Then, I have scheduled several stops related to artist Grant Wood, best known for his painting "American Gothic," ending the day at the site where the movie, Field of Dreams, was made.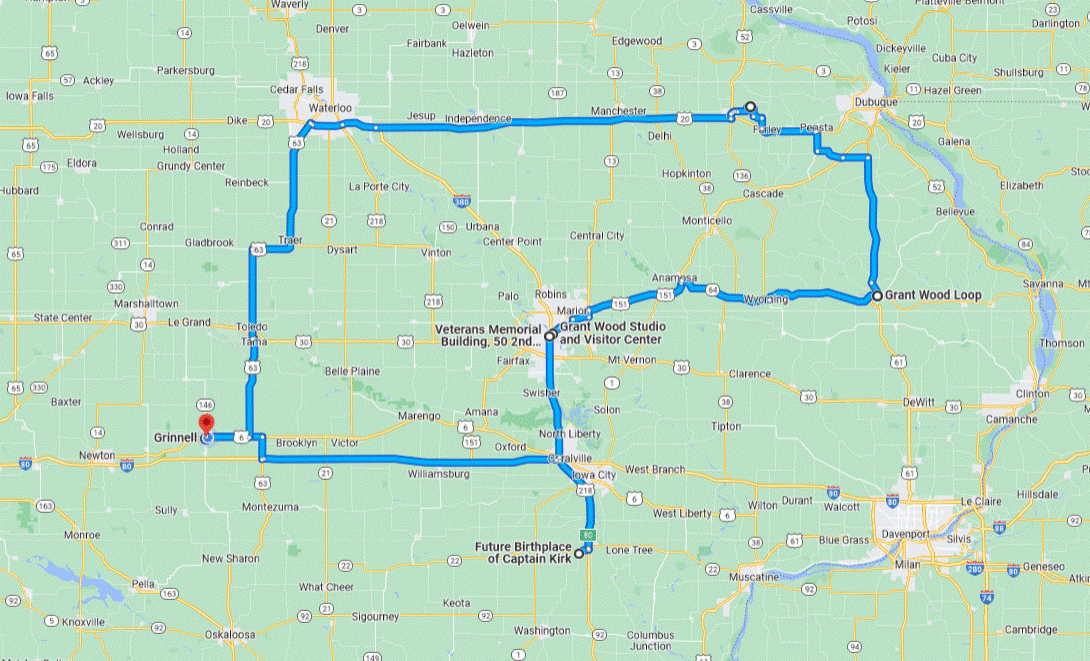 The second is scheduled to start with a train trip of Boone and Scenic Valley then finish with a stop at Hawkeye Point, the highest natural elevation in the state. More about this after the trips. In the meantime, clicking on the maps should take you to the Google map details.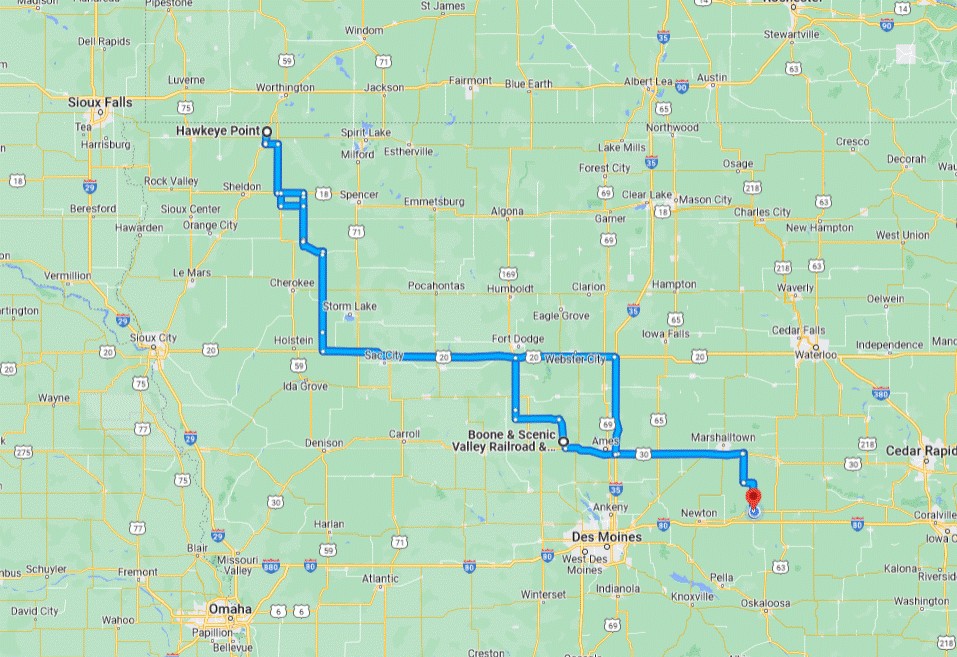 Update
I successfully exported the files from both old sites and importing them here. The WordPress posts and pages so far seem to made the transition fine, but I am already noticing that a number of the image galleries are incorrect. Fortunately, I think I can fix this faster by editing the individual posts using the text views rather than the visual editing (I realize this will make no sense unless you are familiar with html editing overall and WordPress editing specifically, so don't sweat it if you don't). The fixes will take the time they take, I'm afraid. I'm too thankful that the posts seem to be okay otherwise to be upset about the extra work.
I also am using this as an excuse to change the appearance of the site overall. I kinda like the look but am not completely satisfied, so it's likely that I will change the theme a time or two before I settle on one long-term.