As I suspected, my plans for this trip have changed again.  I received an email about The Overseas Highway and realized just how close I'm scheduled to be to it from Miami, so….
Even I recognize, however, that the addition to the trip would cause it to pass the 4,000-mile mark, yet I still have the same number of days to complete it.  So, I'm going to take the Cincinnati stop–which would be far easier to schedule the next time I drive east–off the map and add Key West.
(Wonder if it's possible to do a one-day trip to Cuba?  Better pack my passport, just in case.   😎)
So, this is how things stand with those changes: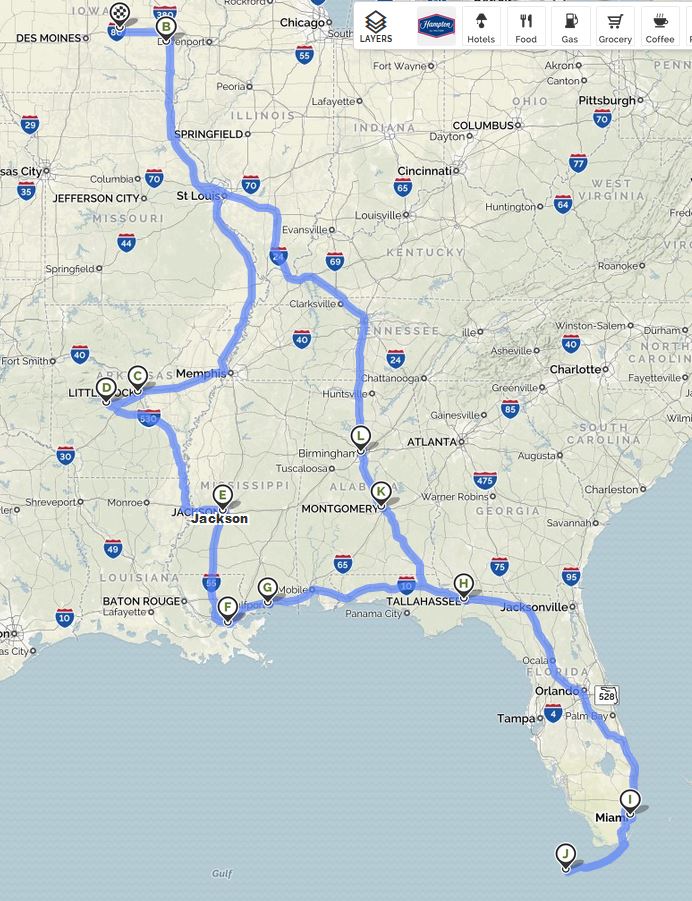 Two points:  this stop looks like it would take me to the southernmost point of the contiguous United States.  This will also take me close enough to the Everglades National Park to think about a short stop and going to give me even more chances to really put the dash cam to good use.
Lord willing, this is going to be one FUN trip!!