Unfortunately, the forecast of cold, rainy and windy weather for most of Saturday was absolutely correct.  Since Sunday's forecast was for more of the same, and I really had no interest in dealing with the anticipated crowds of the following weekend's Tulip Time festival, I decided to just go and hope for the best.
Pella, Iowa, is a town that calls itself "a touch of Holland."  And its biggest draw seems to be its "Tulip Time."  And, of course, what would Holland–even a touch of Holland–be without windmills.  Right on the corner of what appeared to be the main intersection was an information center fashioned like a windmill, and right around the corner on Franklin Street, I could immediately see what looked like a working windmill.  It was quickly apparent that I would not get good pictures through RB's rain-streaked windows, so I decided to "sacrifice" myself by opening the windows when necessary so I could get nice, clean shots of the windmills, the old town area, and the beautiful patches of tulips in yellows, purples, and pinks.
If you've read past posts, you know I'm a fan of classic cars.  So, I really appreciated this gentleman allowing me to take a picture of his automobile (and, no, I can't tell you the make and model).
This slideshow requires JavaScript.
A friend mentioned a bakery that was very popular, so I decided to stop by.  Across the street was Central Park, which must be the main site for activities based on the very large sign at the park entrance.  I was lucky to get parking directly in front of the Jaarsma Bakery and so watched a bit to see how long it took for the many customers who entered its door to exit.  Since the time seemed fairly short, I went inside and was initially dismayed at the very long line that wound throughout the room.  Still, the staff was very fast, handling their customers' requests rapidly.  I spent far more money there than I'd planned, but everything looked and smelled SO good!!
(A side note:  I guess I've been in Iowa long enough that I don't really take note that I haven't seen another Black face until I actually see one.  An African American gentleman entered the bakery just before I did.  Wonder if folks thought we were a couple.)
I headed briefly back to the Klokkenspel on Franklin Street and walked the courtyard with its flower beds filled with purple and white tulips and daffodils.  On a nicer day, I most certainly would have sat on the stone benches and perused the detailed artwork of the Dutch tile scenes that lined the courtyard.  However, the hard, wet, cold seats were rather uninviting to me.   Most of the flowers were holding up well, but occasionally I did see some beds where the wind and rain had left the flowers looking a somewhat the worse for wear.  The far end of the courtyard was a fountain sheltered under an ironwork pavilion; the street end contained a windowed area where puppet shows could be seen both on the street side and within the courtyard.  I'd arrived at 4:00 p.m., so I took a break with the idea of catching the 5:00 show.  Unfortunately, RB's time was three minutes later than the clock there, so I just missed it.  Perhaps I'll catch it on my next visit, if the opportunity presents itself.
This slideshow requires JavaScript.
It was starting to get late, and I still wanted to visit the Elk Rock State Park.  The GPS, which had brought me into Pella on Main Street, now gave me a route that took me out of Pella heading west down Washington Street.  I'm glad because I got views of the other side of Central Park, various gardens, and houses along the street with their own flower beds on full display.  Then, on the edge of town was a nicely decorated "welcome" to Pella, again with its signature windmill and tulips.
Because of the inclement weather, I wasn't surprised that there were few people at Elk Rock State Park.  Quite the contrary, I was stunned to see a single tent pitched on the grounds (boy, did it look cold setting there!).  I'm sorry, but I'm not drawn towards camping out even under ideal weather conditions.  There was a large ramp leading to the lake clearly for putting boats out and a parking lot large enough to hold both passenger cars and RVs, but again, I was alone.  I took several pictures of the lake and nearby scenery; however, I didn't feel terribly comfortable being out there with no one around and my smartphone picking up no signal at all.  So, I made my way back to Grinnell.
As usual, all of the pictures I took from this trip are posted on my Flickr page.
On Sunday, I carefully examined the very tasty looking butter pecan coffee cake that I'd bought at the bakery the day before.  Believe me, it smelled as good as it looked, even the next day.  My original thought when I saw it was to take the entire thing into work on Monday for my co-workers to enjoy.  However, it occurred to me that I should consider freezing it and eating it all myself over time.   Well, I had just enough willpower to eat only a piece–and it tasted even better than it smelled–and take the rest to work, where it met its fate quickly (come to find out there was a staff meeting that morning, so it didn't stand a chance).
Somehow, it won't surprise me if I find myself visiting that bakery again since it's pretty close by–don't worry, I still have no plans to fight the crowds expected this weekend at Tulip Time.  Besides, I can always plan a detour on one of my trips to Des Moines (I've driven much farther for less).  Lord, help me if they have anything with creamed cheese or strawberries.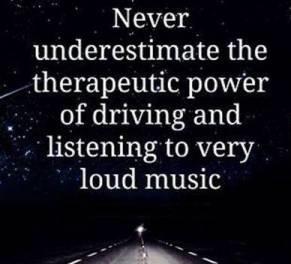 As usual, music was a companion on this trip.  Rather than use my standard drive-time playlist, I listened to a Des Moines radio station that was playing all Paul McCartney songs in honor of his announced upcoming performance in town.  Between The Beatles, Wings, duets with other musicians (i.e., Stevie Wonder and Michael Jackson), and his own solo work, McCartney certainly cranked out a lot of really great music!  And it was played at an appreciable volume, too!
Save
Save
Save