This page claims to have the perfect road trip to see the most sites in the continental United States:
http://shareably.net/perfect-road-trip-map-v1.com 
Well, my journeys have been far more circuitous over the years, but seeing the list has inspired me to compile form it a list of places I have not visited for future consideration.
Here goes:
2. Bryce Canyon National Park, UT
3. Craters of the Moon National Monument, ID
5. Pikes Peak, CO
6. Carlsbad Caverns National Park, NM
7. The Alamo, TX
8. The Platt Historic District, OK
9. Toltec Mounds, AR
11. Vicksburg National Military Park, MS
13. USS Alabama, AL
15. Okefenokee Swamp Park, GA
16. Fort Sumter National Monument, SC
17. Lost World Caverns, WV
18. Wright Brothers National Memorial Visitor Center, NC
19. Mount Vernon, VA
20. White House, Washington, DC
22. New Castle Historic District, Delaware
23. Cape May Historic District, NJ
24. Liberty Bell, PA
25. Statue of Liberty, NY
26. The Mark Twain House & Museum, CT
27. The Breakers, RI
28. USS Constitution, MA
29. Acadia National Park, ME
30. Mount Washington Hotel, NH
31. Shelburne Farms, VT
32. Fox Theater, Detroit, MI
33. Spring Grove Cemetery, OH
34. Mammoth Cave National Park, KY
35. West Baden Springs Hotel, IN
36. Abraham Lincoln's Home, IL
38. C. W. Parker Carousel Museum, KS
40. Taliesin, WI
41. Fort Snelling, MN
42. Ashfall Fossil Bed, NE
44. Fort Union Trading Post, ND
45. Glacier National Park, MT
46. Hanford Site, WA
47. Columbia River Highway, OR
Hmmm, I've visited only 12 of the sites on the list!  Surprising since I've now been to all 48 continental states.
I'm frankly embarrassed I've missed no. 18 since that's in my home state,  and I'd rather wait until the change in administrations to try for no. 20.  Still, several are in neighboring states and, thus, most definitely within the realm of possibility.
So, I'm challenging myself to see how many I can visit over the next couple of years.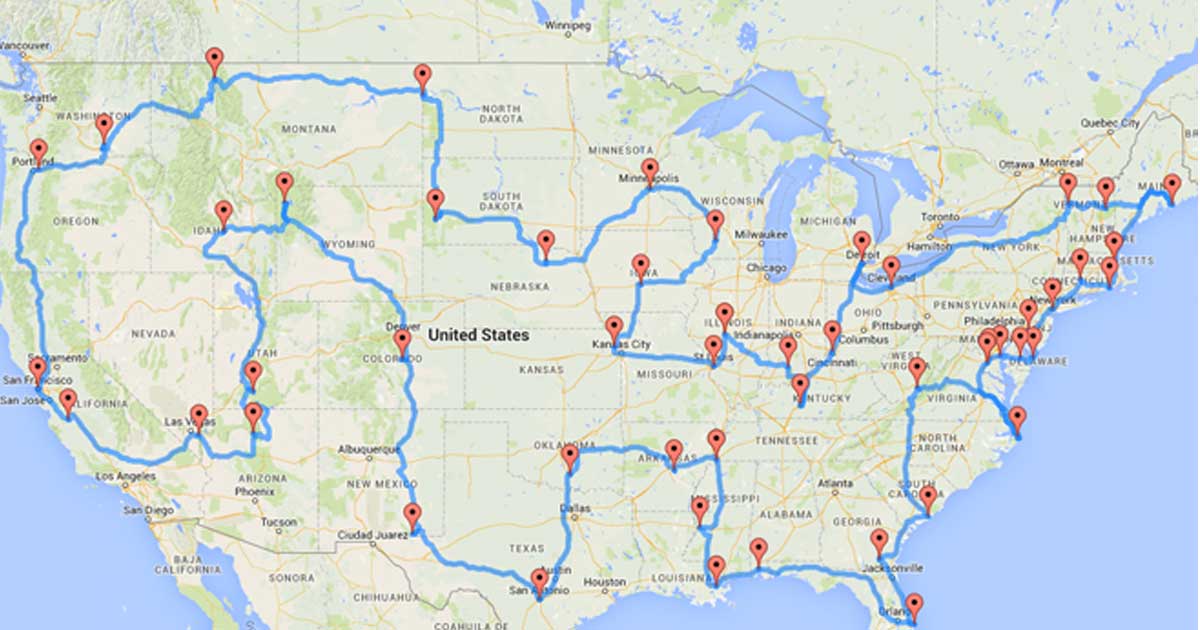 Save