Sunday night after dinner with my friends, I decided to find Newport Beach, where I was scheduled officially to begin the tourist part of my trip. I had purchased a ticket through Tripadvisor to go whale watching early Monday morning. I'm glad I found where things were situated Sunday night when everything was quiet and no traffic. It meant, too, that I went directly to Davey's Locker and was early enough to position myself to be the first person to board the boat when it arrived.
When the first boat docked, I looked at it and had a hard time imagining me and my walker negotiating its deck easily. I was so relieved when I saw that that boat was for the group of folks going sport-fishing who were standing nearby. A second boat arrived, and it was far more accessibility-friendly. (Sorry I didn't get a picture of that boat, but when it arrived, its position made getting a good angle difficult. By the time I got back, I had taken so many pics and videos, the phone died.)
It was a gloriously sunny day, but I had decided to wear my hoodie for warmth. When the boat first departed, I wondered if I wouldn't get too warm. As it worked out, my recollections of past water trips had been correct. The cold from the water overrode the warmth of the air. Still, I could not have asked for a more beautiful day for a cruise.
From here on, I will let the photos tell most of the story. However, I do want to mention that I saw lots of dolphins, some of which you can see in the photos, but I also posted video that makes it easier to see them. I was hoping we would see at least one humpback or blue whale. No such luck. The guide said, however, that dolphins are considered whales. I'm sorry, but the researcher in me couldn't let that go without checking. Later, I went online and found confirmation of that comment.
Oh, yeah, and a bouy full of seals.
This video gives you an idea of how the dolphins looked as they swam beside our boat:
We docked with plenty of time for me to get a seafood lunch at a local restaurant–providing some relief to my perpetual seafood deprivation. Then I drove to Los Angeles and found a parking space in an underground lot across the street from the Jimmy Kimmel Live recording site. By the time I reached the tourbus pick-up point, the only seat available was the front passenger one. There were times when this was very advantageous, others–like when I wanted to get a picture of the Hollywood sign–were blocked by the driver. Fortunately, I got a great shot of the sign as I drove into town.
It was late afternoon when the two-hour tour started and dark when we finished. The day continued to be beautiful, clear and sunny, which made the ride in the open air bus comfortably warm. I quickly concluded that I wasn't going to remember whose house was whose, so I just took pictures if the architecture or grounds were striking or provided some rather interesting ways of creating privacy from folks like me. I didn't see any celebrities, but I was more interested in the views of sites from movies or television programs that I had seen. Once the tour was over, I walked back to SB looking the different Walk of Fame stars. Took a few pictures, but I wish I had seen a Star Trek celeb or two.
This slideshow requires JavaScript.
No whales, no celebrities, oh well…. Still had a great day!
As I done the night before, I decided to start driving towards my next day destinations, figuring that wherever I called it a night would be just that much closer.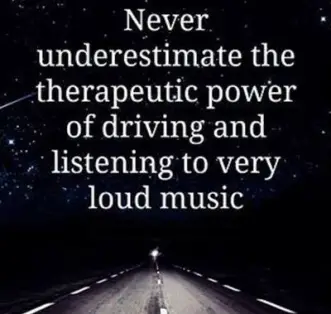 Gas prices are still painful, averaging around $7.299/gallon. I spent and unprecedented $80 to fill my tank. The bus tour guide mentioned that most trees in the area were imported from elsewhere. I believe it. It's amazing how hard it is to find even a patch of spade. Still, considering that it was mid-October, and I'm not in Iowa, I will not complain (much).
I continued with my Mixed Nuts playlist. One thing I hadn't mentioned about that particular playlist is that tracks are arranged by track number, so all of the track one's are together, etc., and that truly means I have no idea what is going to play next. When I want to switch, I have another version that is arranged by artists' first name. I like this list when I am inclined to want to hear songs by the same artist come close together, if not consecutively.