I've been back from my three-day tour of Theodore Roosevelt National Park and Voyageurs National Park for two days at the point I created this post, and both parks are still on my mind. What an impression each made on me in such a short time! Folks crowd onto Yellowstone, Yosemite and other big parks–and with good reason. But they miss out on the various wonders of the small- to mid-size parks.
Below is the map of the entire 2,235 mile trip: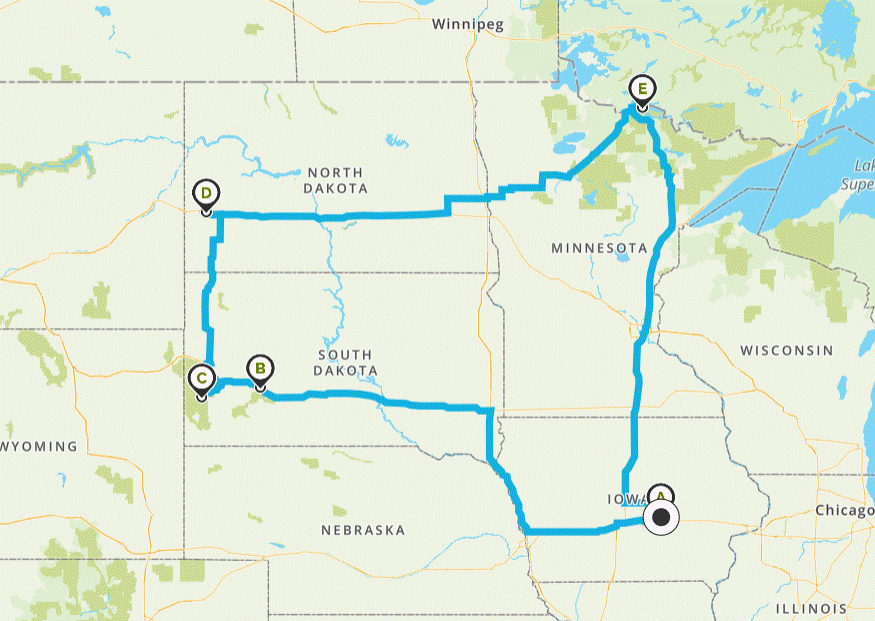 More about each park in separate posts, but I wanted to briefly update the complete list of national parks to include the ones I recently visited.
I've bolded those that I have visited as of today and added links to the blogs where I've described the visits.
Acadia
Big Bend
Biscayne
Black Canyon of the Gunnison
Carlsbad Caverns

Channel Islands
Congaree
Crater Lake
Cuyahoga Valley
Dry Torgugas
Everglades
Gateway Arch
Glacier

Great Basin
Guadalupe Mt.
Haleakala
Hawaii Volcanoes
Isle Royale

Kenai Fjords
Kobuk Valley
Lassen Volcanic
Mammoth Cave
Mesa Verde
Petrified Forest
Pinnacles

Saguaro
Shenandoah
Virgin Islands
White Sands
Wind Cave
I am still plotting to get to Glacier National Park while I'm based in the Midwest, but we shall see if that works out. I also visited the Gateway Arch, but I can't find pictures, and I don't recall exactly the dates of the visit. However, I may have a chance to do a drive-by to St. Louis after I give a scheduled performance in Davenport, Iowa, in late September.
For years, my momma collected magnets that eventually covered the kitchen refrigerator. I started collecting magnets very late into the game, in 2012, when she and I visited Kingman, Arizona, on our way to the Grand Canyon. Although I've been collecting just over a decade, I am not doing too badly. That first magnet–in the center of the grouping pictured to the right, has been joined by a variety of others. Unlike most stuff in my office at the college, these magnets already have a spot awaiting them in my home office.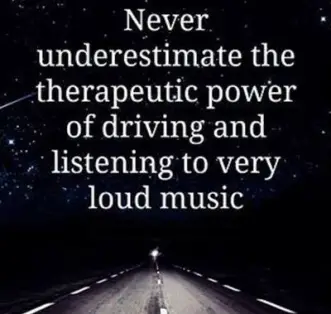 For the first time, I felt like I had the phone and music app that were capable of taking full advantage of SB's sound system. Music from my Mixed Nuts playlist had me jammin' throughout the trip except moments when I switched to what I'm now calling my Randye's Replays playlist.
The music really helped make the miles of driving pass swiftly, especially those hours in the pitch dark on state highways with no one in sight in either direction.